School Vanity Units
Toilets For Schools specialise in creating safe, colourful and high performance washroom solutions for schools, nurseries and colleges. Vanity units are ideal for providing a decorative and practical solution for wash basins. They hide pipes and create an attractive unit that is easier to use and clean. Available in many colours and printing options, the task of creating a truly unique style for your schools washrooms has never been easier.
Infant Vanity Units
Featuring fun and vibrant colours, these low height vanity units are ideal for infant school and nurseries.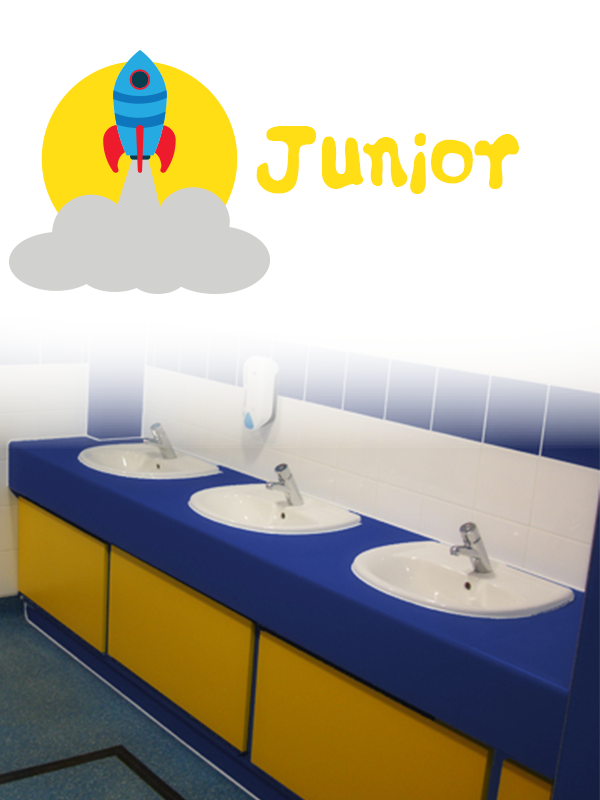 Junior Vanity Units
Using the same vibrant colours as or infant range, the junior range is a larger more robust system for older children.
Senior Vanity units
With a wide selection of colours and styles available, these vanity units are ideal for senior schools and colleges.